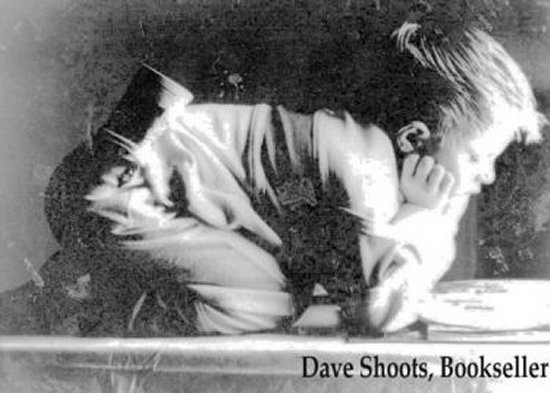 Welcome to the home of Dave Shoots, Bookseller. We specialize in old hardcovers and good old-fashioned service! We add new book listings on a weekly basis, so please check back frequently. If you are looking for a particular book which is not in our online stock, please fill in the offline search form and we will attempt to locate a copy for you.
Prices
Our books and postage rates are listed in U.S. dollars since we sell worldwide.  
Postal Rates
The rates you see on our site are for average-sized books (larger, heavier books will cost more).  We will only charge the actual postage COST - any extra will be refunded to the customer. Even though it takes 20-30 minutes for us to prepare a book for mailing (plastic bag, bubble wrap, custom-made box), we do not charge a handling fee.
Important News
Here's a link to a feature about Dave on CBC: http://www.cbc.ca/news/canada/new-brunswick/bookseller-shoots-birthday-1.4127686 . To see photos from our "Dave's Turning 80 Open House", please check our Facebook page below.
Here's a link to a story about our store on the Uptown SJ website: http://uptownsj.com/blog/2017/04/07/dave-shoots-bookseller-another-one-of-uptown-saint-johns-hidden-gems/
Dave and the store were featured in an article in the Telegraph-Journal on January 11, 2016.   
Dave Shoots, Bookseller has a Facebook page. Watch this page daily for fun facts about books and authors! Click here: http://www.facebook.com/pages/Dave-Shoots-Bookseller/78031095944 
Check out our Twitter page @DaveShootsBooks...we feature at least three interesting books every day there.
Note to International Customers
We recommend Airmail when ordering for non-North American customers, as surface shipping can take up to THREE months to arrive overseas.