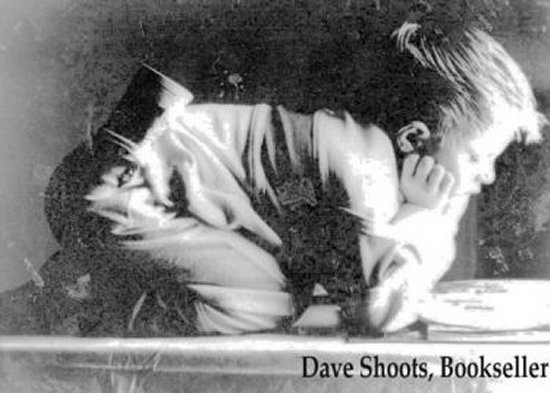 Welcome to the home of Dave Shoots, Bookseller. We specialize in old hardcovers and good old-fashioned service! We add new book listings on a weekly basis, so please check back frequently. If you are looking for a particular book which is not in our online stock, please fill in the offline search form and we will attempt to locate a copy for you.
Prices
Our books and postage rates are listed in U.S. dollars since we sell worldwide.  
Postal Rates
The rates you see on our site are for average-sized books (larger, heavier books will cost more).  We will only charge the actual postage COST - any extra will be refunded to the customer. Even though it takes 20-30 minutes for us to prepare a book for mailing (plastic bag, bubble wrap, custom-made box), we do not charge a handling fee.
Important News
Our bookstore is now open to walk-in customers.  Masks must be worn, and you will be asked to wash your hands before shopping.  We are still accepting online/phone/e-mail orders.  Local pickup/delivery in Saint John can be arranged.  We are constantly adding to the website...if you don't see the book you want, please inquire.  We have dozens of boxes waiting to be listed online!
You can now purchase Gift Cards on our site...just use the Shopping Cart or Checkout links on the left.
Here's a link to a feature about Dave on CBC: http://www.cbc.ca/news/canada/new-brunswick/bookseller-shoots-birthday-1.4127686 . To see photos from our "Dave's Turning 80 Open House", please check our Facebook page below.
Here's a link to a story about our store on the Uptown SJ website: http://uptownsj.com/blog/2017/04/07/dave-shoots-bookseller-another-one-of-uptown-saint-johns-hidden-gems/
Note to International Customers
We recommend Airmail when ordering for non-North American customers, as surface shipping can take up to THREE months to arrive overseas.  We may not be able to accept orders from certain countries due to postal disruptions caused by the Covid-19 pandemic.