About Our Store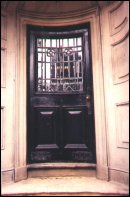 The Store
Stepping through the curved mahogany door into the 1820's mansion, you immediately detect the inviting aroma of old books.  Relax in front of our fireplace while you peruse your finds.
The Stock
We specialize in antiquarian and rare hardcovers, primarily non-fiction. Three rooms full of books will delight collectors of beautiful bindings, readers of literature and biography, and folks searching for long out-of-print books.  The comprehensive local and regional section will interest visitors, and locals working on their family history...more than 500 titles to choose from!  There are hundreds of children's books, chosen with nostalgia in mind.  Personalized, individual service for every customer!  
Store Hours
Regular store hours year round are 8 a.m. to 4:00 p.m. Monday through Friday, and 9 a.m. to 4:00 p.m. on Saturday. Other hours by arrangement.
The Staff