You must allow cookies and JavaScript for a proper shopping experience.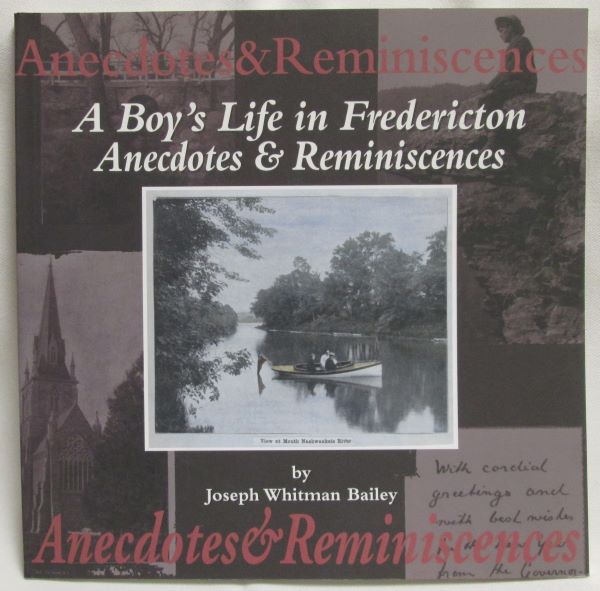 Price: $25.00 USD
Publisher: Fredericton, N. B., University of New Brunswick Libraries : 1999
Edition: First ( No Additional printings)
Seller ID: 013764
ISBN-13: 9781551310503
Binding: Soft cover
Condition: Very Good Plus
---
Magenta softcover book with photo collage and red and white lettering on cover. A Boston lawyer writes of his boyhood in Fredericton in the late 1860's and early 1870's. Comments on various topics of the day by this sportsman and world traveler, son of pioneer geologist and science professor, Loring Woart Bailey, and his wife, Laurestine d'Avray.
View More...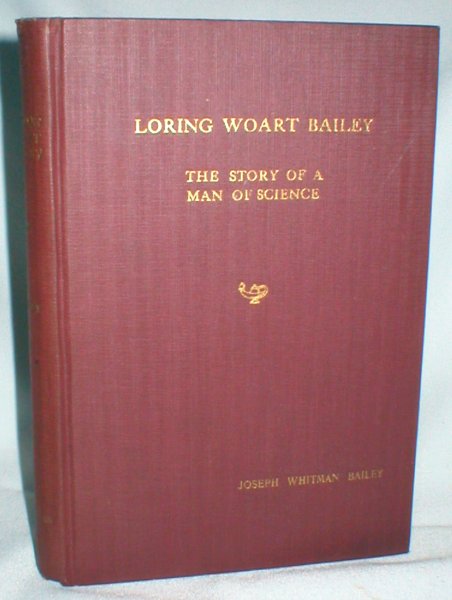 Price: $55.00 USD
Publisher: Saint John, N.B., J. & A. McMillan, Limited : 1925
Seller ID: 005700
Binding: Hardcover
Condition: Good Plus to Very Good
---
Original maroon cloth on boards. Appears to be a first edition, but with very little evidence of age or wear except the tiniest scattered flecks of foxing. Professor Bailey was born into high society at West Point, where his father was on the faculty. Less than two years after his 20th birthday he was hired as Professor of Chemistry and Natural Science at the University of New Brunswick at Fredericton, where he served for 46 years. Following this he concentrated his efforts on a study of diatoms, a major group of algae. 141 pp.
View More...