You must allow cookies and JavaScript for a proper shopping experience.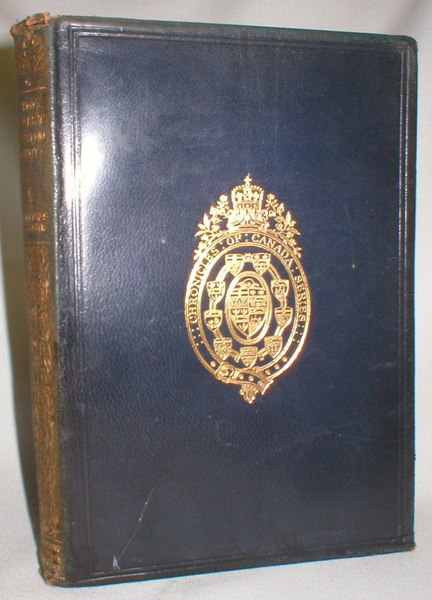 Price: $20.00 USD
Publisher: Toronto, Glasgow, Brook & Company : 1914
Seller ID: 010141
Binding: Full Leather
Condition: Good to Very Good
---
Blue leather on flexible board. Chronicles of Canada No. 6. No writing. A more luxurious binding than the red cloth ones (listed separately). After 10 years as intendant for the Province of Hainault, Talon was elected to serve in that capacity for the struggling Province of New France, beginning in 1665. He looked after workers and soldiers in connection with five or more new forts, rode herd on the West India Company, and planned a new settlement in the vicinity of Quebec. 139 pp. with index.
View More...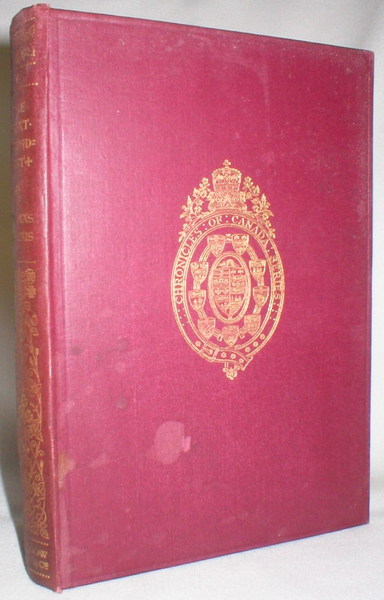 Price: $15.00 USD
Publisher: Toronto, Glasgow, Brook & Company : 1921
Seller ID: 010008
Binding: Hardcover
Condition: Good to Very Good
---
Maroon cloth on boards. Previous owner's name. Part II, continued. Iroquois subdued, Talon and the clergy, Signeurial system, Talon returns to France. 139 pp.
View More...