You must allow cookies and JavaScript for a proper shopping experience.
Price: $60.00 USD
Publisher: Edinburgh, David Douglas : 1888
Edition: Ninth Edition
Seller ID: 013188
Binding: Paper Covered Boards
Condition: Good
---
Original paper on boards with attractive Art Nouveau decoration and lettering in beige, brown and black. 1/4 of spine paper missing. Fiction in a broad Scots brogue, with a glossary at the back. 285 pp. plus three pages of ads at the back.
View More...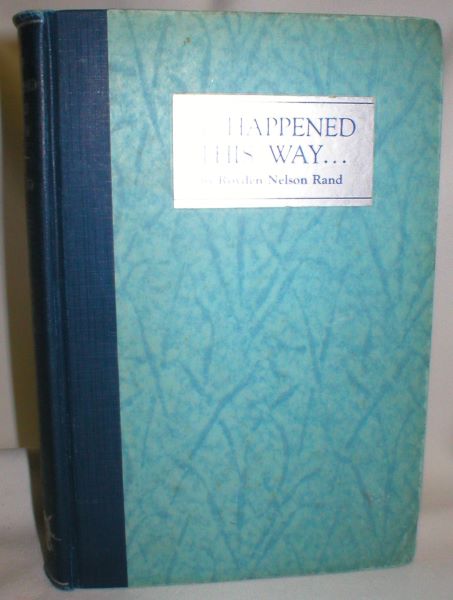 Price: $50.00 USD
Publisher: Albany, N.Y., Le Vere L. Fuller (Book Club of the Air) : 1932
Edition: First ( No Additional printings)
Seller ID: 013288
Binding: Paper Covered Boards
Condition: Very Good Minus
---
Original light blue paper over boards with pastedown label, backed in dark blue cloth. Wear to corners and edges of cover. Reverend Rand was the very active Baptist pastor who moved from PEI to serve Manlius Baptist Church in New York. After short stints at Fulton and Albany he devoted his full time to broadcasting radio dramas in 1932 on WOKO and WABT, serving as full-time Continuity Director. Some of his radio characters were Father Knickerbocker, the Quick Quiz Conductor, and Santa Claus, among others. He died suddenly in 1937 at the age of 50. 144 pp.
View More...